Incredible results and inspiring journeys: See some of our patients' before and after photos the next time you visit our practice.
Front Tooth Implants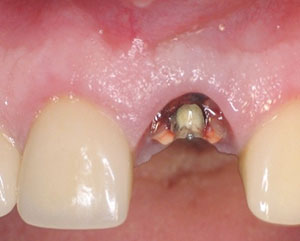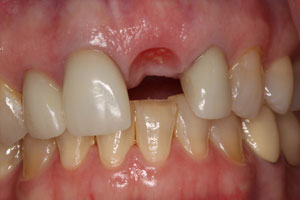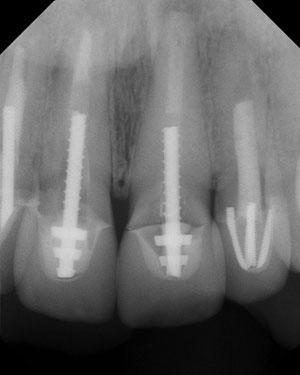 Before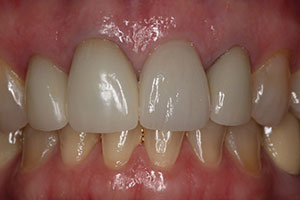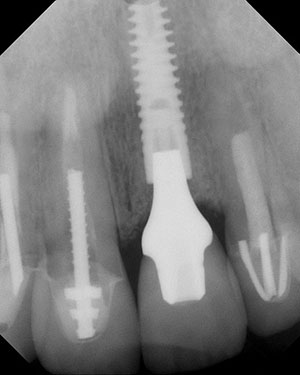 After
The front tooth implant is the most difficult and challenging implant procedure. Our practice has focused on this procedure for more than 25 years, and we have handled thousands of these type of cases. We have published scientific papers and presented lectures throughout the U.S., Canada, and Europe on this subject.

The key is an organized, "one step at a time" approach that concentrates on soft tissue position and bone health. It also requires us to work with your dentist to optimize esthetics.

We have performed a number of cases. The picture you see is 14 years after placement.
---
Aesthetic Crown Extension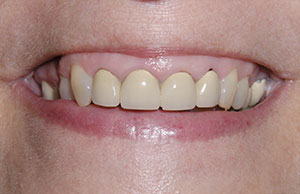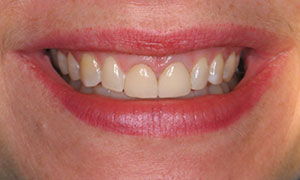 Before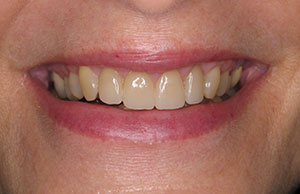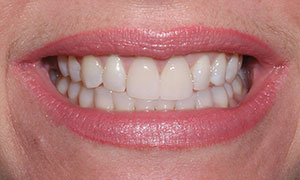 After
This procedure is one of the most beneficial and rewarding procedures we do. It is so frequently overlooked and skipped when patients have new front teeth crowns, yet it can make such a difference. Our role is to improve the position of the soft tissue, which gives your dentist the opportunity to optimize aesthetics.

We have included a few cases we've done. Also note the stone study model. Frequently, we will use a study model to design the surgical procedure by matching photographs with the model and planning in advance.
---
Guided Bone Regeneration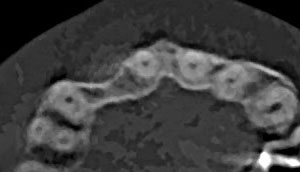 Before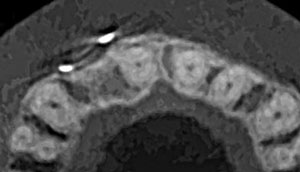 After
Guided Bone Regeneration or GBR is a vital procedure for growing bone for the purpose of a dental implant. The key to implant treatment is having the right amount and location of bone. Look at the scan and the ridge of this patient who needs a front tooth implant. The after scan shows how we can repair the ridge and prepare the site for an ideal implant placement.
---
Guided Surgery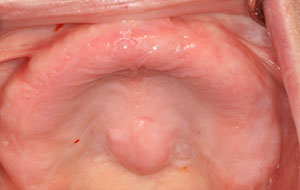 Before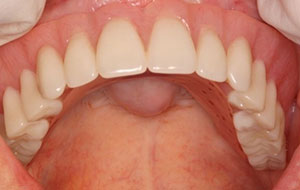 After
This is an example of the amazing technology of guided surgery. This procedure allows for the placement of four implants through four tiny holes. It takes less than 30 minutes and the patient experiences so little discomfort that most return to work. After healing, locators (the little gold things) are connected to the implants and a palateless snap-in denture is secured.

At Fetner & Hartigan, we have the latest and most sophisticated software, scanning technology, and CT machine to allow us to design implant placement on a computer. Our planning is than transferred to a service that uses 3D printing to make the surgical guide which allows precise implant placement without the use of a surgical flap.
---
Periodontal Health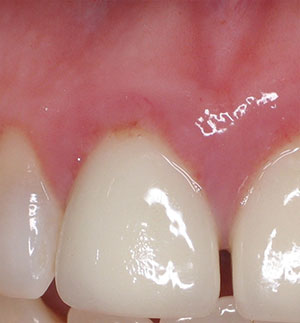 Before
After
Periodontal soft-tissue health is the cornerstone of our practice. One of the most important considerations in all of dentistry is the health of the tissues that surround teeth and implants. At Fetner & Hartigan, we are devoted to this critical facet of dentistry.
---
Teeth Before Lunch: Transforming a smile in one day, one procedure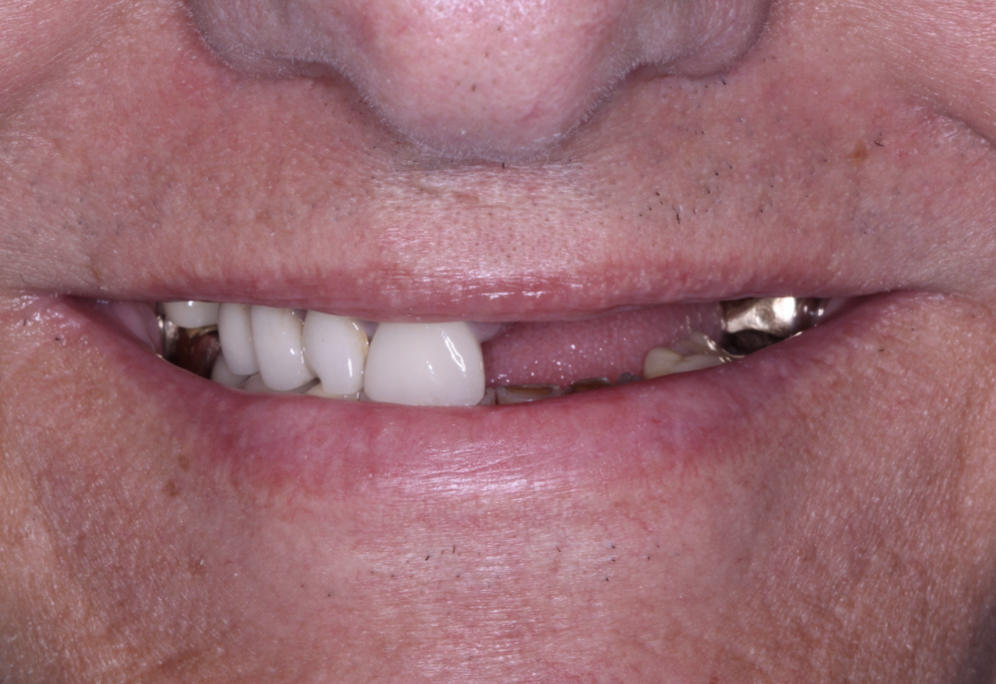 Before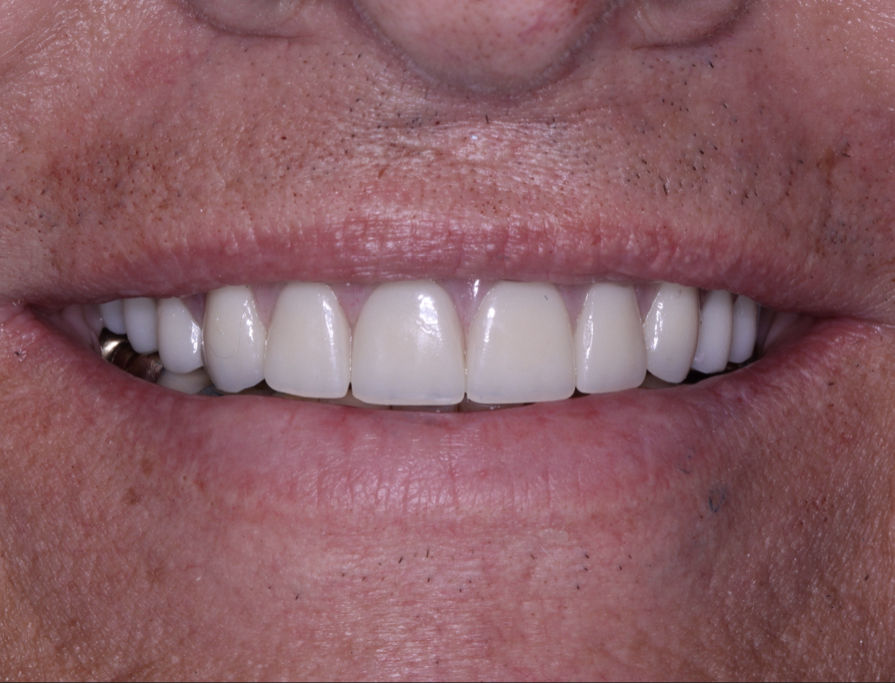 After
Sometimes teeth can't be saved. The transition from natural teeth to prosthetics can be an emotional and scary prospect for many people. At Fetner and Hartigan we strive to make the process as stress-free as possible. In one procedure we can extract the hopeless teeth, place implants, and attach new teeth that are non-removable. In one morning you can have a new set of beautiful teeth. We provide a comfortable and friendly environment in what can be a life-changing experience for many people.
---
Pinhole Soft Tissue Grafting Technique: Full arch recession coverage without using your own gums as a graft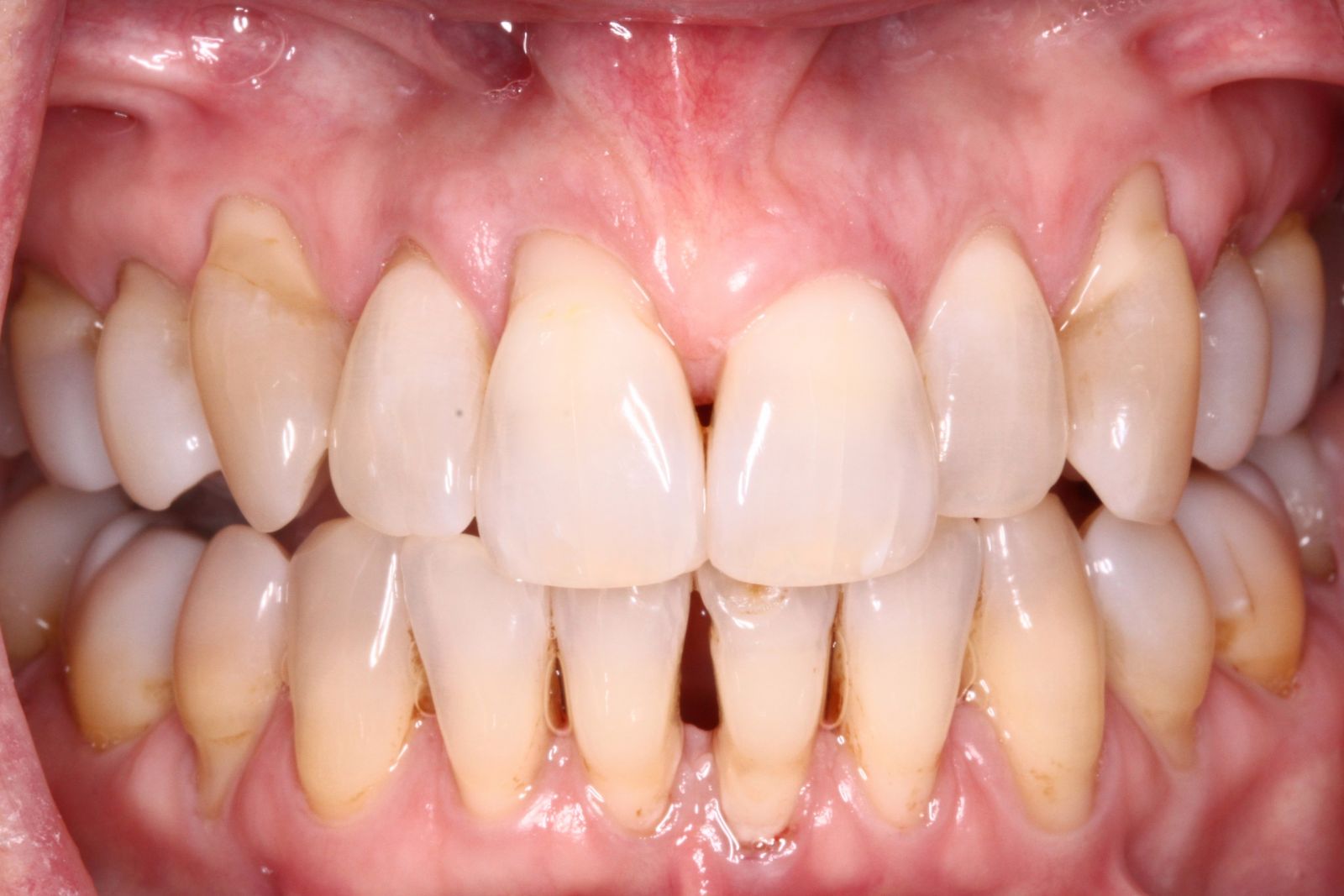 Before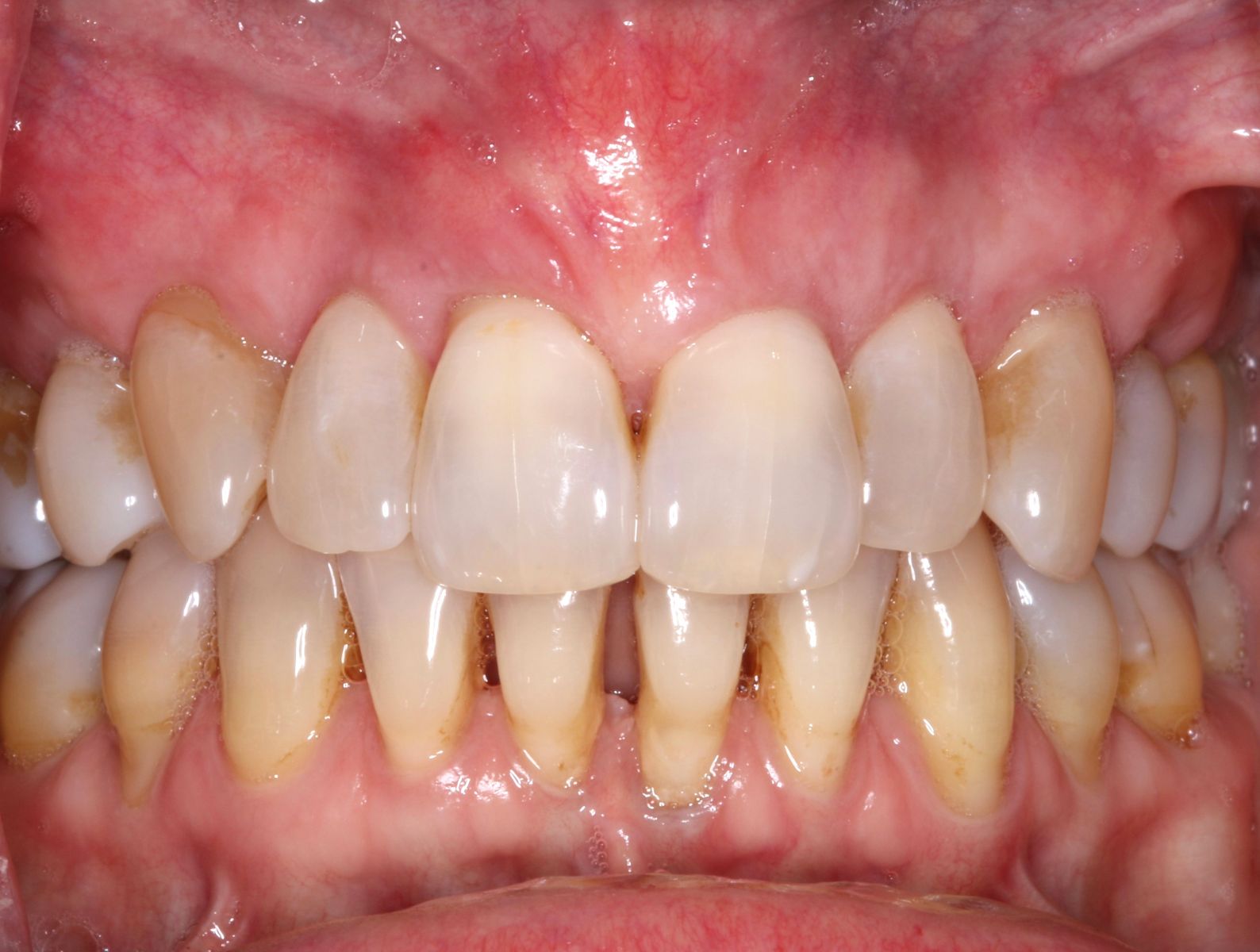 After
This esthetic technique is great for covering the roots of many teeth at the same. It has the benefit of no cutting, no suturing, and NO collecting tissue from the roof of your mouth. There is minimal pain associated with the procedure. This is mainly an esthetic procedure and sometimes it is necessary to use your own gum tissue to create healthy gums. Ask us about it anytime.